Shawn "Barney" Barron
Barney's one of the most futuristic surfers of our time. Besides busting flips and airs, he's also focusing on charging some of the biggest waves on the planet.
Another thing people don't know about Shawn is that he's an incredible artist. From paintings to weird abstract statues. His art is very unique and deep.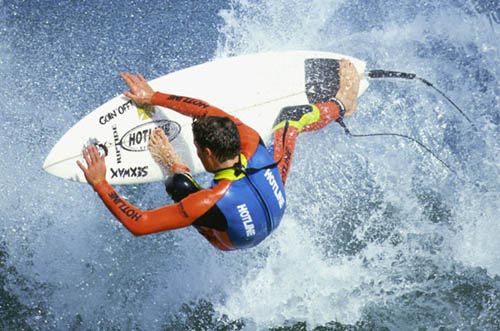 Joel Centeio
Boy this kid is hot ( I mean in surfing), he has a style that already looks a lot like the great Hawaiian Sunny Garcia.